Upon Retirement - How Much Annuity Will You Receive?
INSTRUCTIONS:
ESTIMATE YOUR AAS - Use an average for the three highest years of your base pay. If you joined the Fund prior to 3/29/93 and have the Non-base Pay INCLUSION Option, include over-time, salary from other Gov Guam employment, and your estimated annual leave lump sum payment.

READ ACROSS TO YOUR ANNUITY - Select the column closest to your total service. The number at that intersection will be your estimated gross annuity.
Please note: Actual annuity computations use actual salaries and averages rounded to the nearest penny and services to the nearest half month. Creditable services include membership services, and in some cases up to 5 years of military and/or U.S. Civil Service not subject to Social Security, periods during which leave was taken to further education, part/full-time employment for which contributions were not originally withheld unless subject to Social Security, and unused sick and annual leave which is converted to service at the rate of 96 hours per month of credit.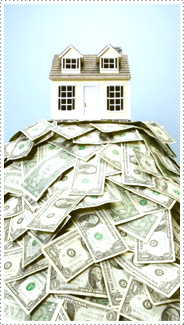 Scroll the table left to right
Years of Credited Service
Average Annual Salary
5 years
10 years
15 years
20 years
25 years
30 years
35 years
36 years
$25,000
$2,500
$5,000
$8,125
$11,250
$14,375
$17,500
$20,625
$21,250
$26,000
$2,600
$5,200
$8,450
$11,700
$14,950
$18,200
$21,450
$22,100
$27,000
$2,700
$5,400
$8,775
$12,150
$15,525
$18,900
$22,275
$22,950
$28,000
$2,800
$5,600
$9,100
$12,600
$16,100
$19,600
$23,100
$23,800
$29,000
$2,900
$5,800
$9,425
$13,050
$16,675
$20,300
$23,925
$24,650
$30,000
$3,000
$6,000
$9,750
$13,500
$17,250
$21,000
$24,750
$25,500
$31,000
$3,100
$6,200
$10,075
$13,950
$17,825
$21,700
$25,575
$26,350
$32,000
$3,200
$6,400
$10,400
$14,400
$18,400
$22,400
$26,400
$27,200
$33,000
$3,300
$6,600
$10,725
$14,850
$18,975
$23,100
$27,225
$28,050
$34,000
$3,400
$6,800
$11,050
$15,300
$19,550
$23,800
$28,050
$28,900
$35,000
$3,500
$7,000
$11,375
$15,750
$20,125
$24,500
$28,875
$29,750
$36,000
$3,600
$7,200
$11,700
$16,200
$20,700
$25,200
$29,700
$30,600
$37,000
$3,700
$7,400
$12,025
$16,650
$21,275
$25,900
$30,525
$31,450
$38,000
$3,800
$7,600
$12,350
$17,100
$21,850
$26,600
$31,350
$32,300
$39,000
$3,900
$7,800
$12,675
$17,550
$22,425
$27,300
$32,175
$33,150
$40,000
$4,000
$8,000
$13,000
$18,000
$23,000
$28,000
$33,000
$34,000
$41,000
$4,100
$8,200
$13,325
$18,450
$23,575
$28,700
$33,825
$34,850
$42,000
$4,200
$8,400
$13,650
$18,900
$24,150
$29,400
$34,650
$35,700
$43,000
$4,300
$8,600
$13,975
$19,350
$24,725
$30,100
$35,475
$36,550
$44,000
$4,400
$8,800
$14,300
$19,800
$25,300
$30,800
$36,300
$37,400
$45,000
$4,500
$9,000
$14,625
$20,250
$25,875
$31,500
$37,125
$38,250
$46,000
$4,600
$9,200
$14,950
$20,700
$26,450
$32,200
$37,950
$39,100
$47,000
$4,700
$9,400
$15,275
$21,150
$27,025
$32,900
$38,775
$39,950
$48,000
$4,800
$9,600
$15,600
$21,600
$27,600
$33,600
$39,600
$40,800
$49,000
$4,900
$9,800
$15,925
$22,050
$28,175
$34,300
$40,425
$41,650
$50,000
$5,000
$10,000
$16,250
$22,500
$28,750
$35,000
$41,250
$42,500
$51,000
$5,100
$10,200
$16,575
$22,950
$29,325
$35,700
$42,075
$43,350
$52,000
$5,200
$10,400
$16,900
$23,400
$29,900
$36,400
$42,900
$44,200
$53,000
$5,300
$10,600
$17,225
$23,850
$30,475
$37,100
$43,725
$45,050
$54,000
$5,400
$10,800
$17,550
$24,300
$31,050
$37,800
$44,550
$45,900
$55,000
$5,500
$11,000
$17,875
$24,750
$31,625
$38,500
$45,375
$46,750
$56,000
$5,600
$11,200
$18,200
$25,200
$32,200
$39,200
$46,200
$47,600
$57,000
$5,700
$11,400
$18,525
$25,650
$32,775
$39,900
$47,025
$48,450
$58,000
$5,800
$11,600
$18,850
$26,100
$33,350
$40,600
$47,850
$49,300
$59,000
$5,900
$11,800
$19,175
$26,550
$33,925
$41,300
$48,675
$50,150
$60,000
$6,000
$12,000
$19,500
$27,000
$34,500
$42,000
$49,500
$51,000
$61,000
$6,100
$12,200
$19,825
$27,450
$35,075
$42,700
$50,325
$51,850
$62,000
$6,200
$12,400
$20,150
$27,900
$35,650
$43,400
$51,150
$52,700
$63,000
$6,300
$12,600
$20,475
$28,350
$36,225
$44,100
$51,975
$53,550
$64,000
$6,400
$12,800
$20,800
$28,800
$36,800
$44,800
$52,800
$54,400
$65,000
$6,500
$13,000
$21,125
$29,250
$37,375
$45,500
$53,625
$55,250
$66,000
$6,600
$13,200
$21,450
$29,700
$37,950
$46,200
$54,450
$56,100
$67,000
$6,700
$13,400
$21,775
$30,150
$38,525
$46,900
$55,275
$56,950
$68,000
$6,800
$13,600
$22,100
$30,600
$39,100
$47,600
$56,100
$57,800
$69,000
$6,900
$13,800
$22,425
$31,050
$39,675
$48,300
$56,925
$58,650
$70,000
$7,000
$14,000
$22,750
$31,500
$40,250
$49,000
$57,750
$59,500
$71,000
$7,100
$14,200
$23,075
$31,950
$40,825
$49,700
$58,575
$60,350
$72,000
$7,200
$14,400
$23,400
$32,400
$41,400
$50,400
$59,400
$61,200
$73,000
$7,300
$14,600
$23,725
$32,850
$41,975
$51,100
$60,225
$62,050
$74,000
$7,400
$14,800
$24,050
$33,300
$42,550
$51,800
$61,050
$62,900
% of AAS
10.0%
20.0%
32.5%
45.0%
57.5%
70.0%
82.5%
85.00%
Scroll the table left to right