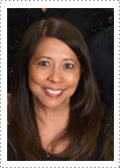 Hafa Adai!
It is with great pleasure that we present our web site to you! As part of the Retirement Fund's Goals in 2023, we hope to enhance our communication lines with you and allow for a greater access to information regarding the Retirement Fund.
The Fund has experienced many changes throughout the years and our web site enables us to keep you abreast of current information and developments as they occur.
We welcome your comments or suggestions you may have to improve our
services to you.
Sincerely,
PAULA M. BLAS
Director